Glow in the Dark Resin Epoxy
GLOW IN THE DARK RESIN EPOXY
DO IT YOURSELF, BRIGHTER & BETTER!
One of the most popular uses of our glow in the dark powder is the creation of glow in the dark resins and glow epoxies. Techno Glow powder works well with about all resins and epoxies. This guide will serve as a useful resource to help you achieve optimal results.
FREQUENTLY ASKED QUESTIONS
HOW MUCH POWDER AND RESIN EPOXY DO I NEED?
Mixing Ratio for Resin Epoxy and Glow in the Dark Powder
We suggest mixing pigment at a ratio of 1:4. One part pigment powder to four parts resin or epoxy by weight. Pigment can be mixed into either part of a two part resin prior to mixing or to both parts upon combining them. Be sure to mix both parts and the pigment thoroughly to ensure the best results. Typical working time before the resin dries is around twenty minutes, unless you are using a quick dry or fast cast resin, which typically allows about three minutes work time before beginning to cure.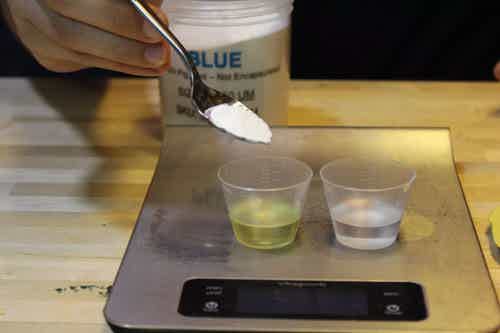 Mixing Large Quantities & Heat Expansion
Mixing large quantities of resin or epoxy can be a daunting task and should be approached differently than procuring a few ounces. Take into consideration the container in which you will be mixing. The resin will expand upon mixing the two parts together and create heat and expansion. If the resin sits too long and starts curing in the container it can create a lot of smoke and be too sticky to use and pour. Read the manufacturers instructions carefully before mixing 2 parts epoxy resins.
DOES ALL GLOW POWDER SETTLE?
Tell Me More About Pigment Settling
Pigments above fifteen microns will naturally settle to the bottom of resin. This typically isn't a problem for anyone using the resin to coat something like a table top, bar top, or engraved sign for instance. The pigment will settle nicely into the grooves and leave a layer of resin over it thick enough to plane, sand, or buff off. Pigments under 15 microns will mix in and stay somewhat suspended in resin giving the end product an even consistency. Bigger particle sizes can absorb and store more light and therefore glow longer and is available in Green, Aqua and Blue.

HOW TO MAKE A CAST GLOW IN THE DARK OBJECT WITH EPOXY RESIN?
Estimated Reading Time: 30 Minutes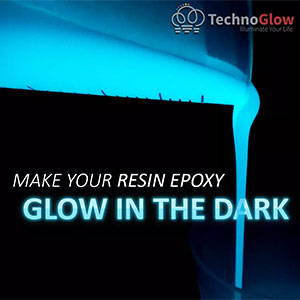 Last Update: April 15, 2023
Publisher: Techno Glow Products
How to Make Glow in the Dark Resin Epoxy with Glow Powder?