Description
Glow in the Dark Photoluminescent Stair Nosing
This 1 meter green glow in the dark stair nosing is made of aluminum with premium glow in the dark inserts that provide safety in the dark for many decades.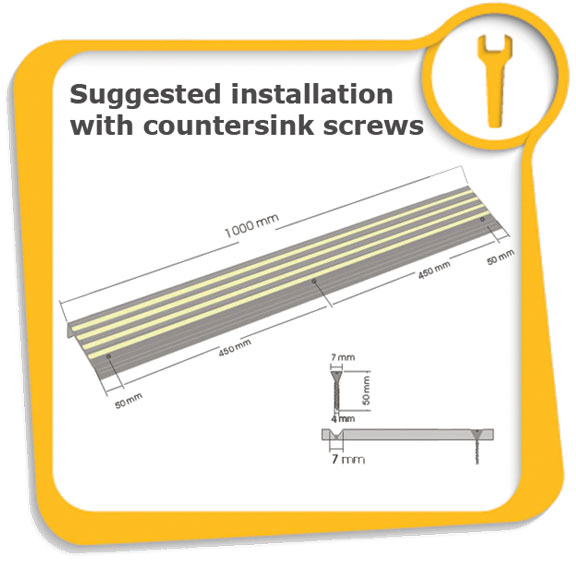 Characteristics
39 1/2" L x 2 5/8" W x 7/8" H
Rechargeable in sunlight or indoor light
Glow all night with a quick charge (5-20 minutes)
Easy installation with either glue or screws
No wiring or batteries - No energy consumption
Completely washable with retail and commercial cleaning solutions
Environment friendly & Non-toxic
Safety
Photoluminescent stair nosing is a safety necessity when constructing or upgrading a building. Glow in the dark is part of the International Fire Code and is being implemented into State Fire Codes. Glow stair nosing not only help with visibility during a blackout, but is also slip-resistant.
Installation
Install photoluminescent stair tread with screws (see information banner on right) or glue or both. Does not come with holes drilled or screws.
You might also be interested in our glow in the dark tape.
View All
Close